Introducing POAP Checkout
Easily sell POAPs to unlock shared community value.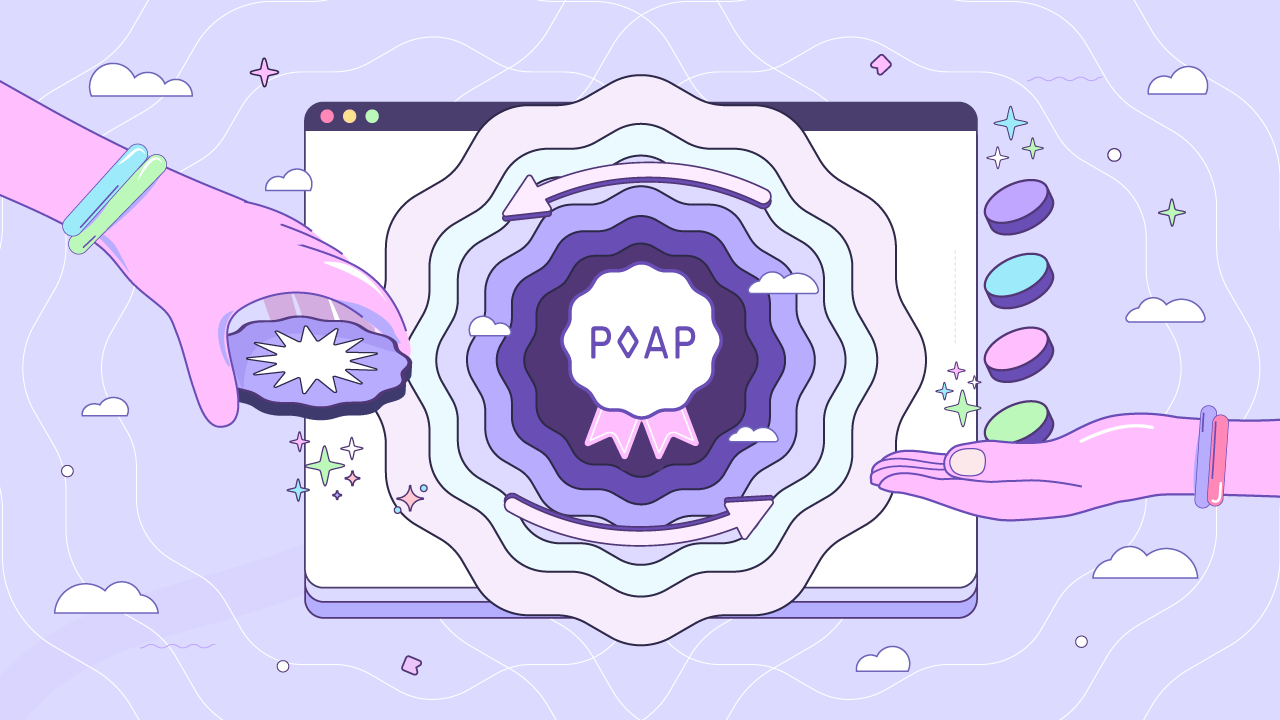 Creators, communities, and non-profits can unlock the value of shared memories by selling POAPS to support ideas they care about.
What is POAP Checkout?
POAP Checkout is an experiment in collective culture creation. Since the Protocol's inception, thousands of POAPs have tokenized moments that shape culture. Many issuers have voiced a desire to offer their collectibles to larger audiences in celebration of moments that aren't shared by a well-defined group of people. In that spirit, we have good news.
With POAP Checkout, issuers can create history with audiences of all sizes by minting POAPs for the collectors that value the moment.
Who can use POAP Checkout (and why should they)?
POAP Checkout is available to anyone. Just as people are always thinking up innovative ways to use POAPs, we expect the same with POAP Checkout. We've already seen the power of Checkout with communities like Rocket Pool raising funds while celebrating a protocol milestone and Art Blocks turning an anniversary into a fundraising event for a social impact organization.
For Communities and Charities
POAPs are attestations of contribution and connection. Drops connect community members to each other, unlocking an ecosystem of value. The pay-to-collect model of POAP Checkout encourages more authentic engagement, which is a tremendous benefit for online communities eager to bond with valued members while filtering out opportunists.
For charities and nonprofits, POAPs can be sold as a cool piece of digital art that doubles as verifiable proof of donation. Over time, donation POAPs allow a collector to showcase their donation history and stay connected to the causes they care about.
For Creators
POAP Checkout gives communities an opportunity to support the creators they love. POAPs are not designed to be traded, but preserved and treasured. Selling POAPs in celebration of historically relevant moments gives creators a way to fund their future projects while connecting with their biggest supporters.
This also opens new doors for artists to share, distribute, and promote their work. Artist partner with communities to create valuable collectibles in celebration of cultural moments. For example, POAP inc. recently launched a POAP checkout in celebration of an innovative artistic and cultural movement.
Are you ready for your Checkout?
POAP is on a mission to connect humans through precious collectibles and the celebration of historically relevant moments. This latest release once again affirms our commitment to a vibrant ecosystem connected by shared memories.
We look forward to communities, creators and everyone adopting Checkout while inspiring new use cases. Whether you're an OG or a first-time issuer, we invite you to explore the power of POAP Checkout!