Announcing POAP Drops
New interface for creating and distributing precious digital collectibles!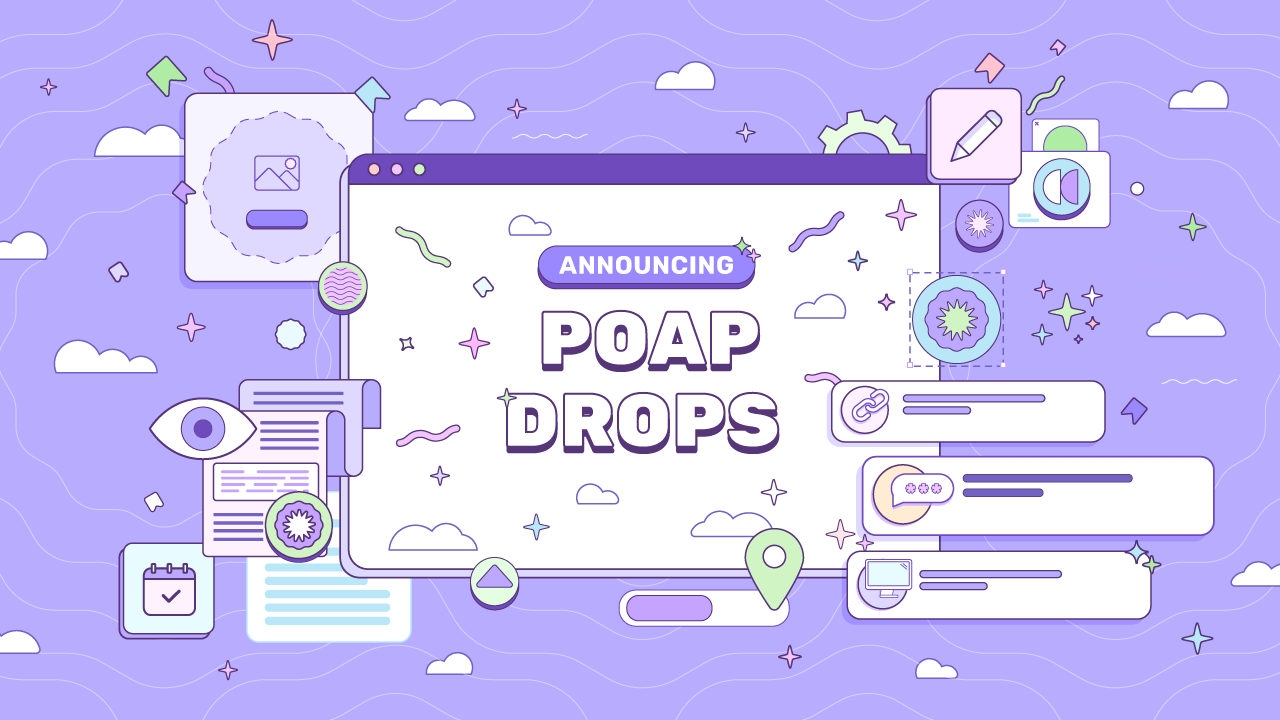 At POAP, we always say collecting a POAP should bring about a moment of pure delight. Now issuing one is just as delightful!
POAPs are for everyone, not just Web3 experts. Whether you're an individual throwing a birthday party or a large organization hosting a conference, our goal is to make it easy (and fun) for you to celebrate these important moments.
The legacy process to create POAPs was not always the most user-friendly. That changes today with the launch of the beautifully designed, intuitive POAP Drops. Every detail has been scrutinized and thoroughly vetted. We think you're going to like the end result.

Smooth POAP Creation Process
With POAP Drops, creating a POAP is streamlined and simplified. Initial setup takes only a few minutes.
What has changed? For starters, you can now easily select your distribution method at the same time you set up your drop. That's right, POAP issuer OGs, no more navigating to separate websites for different distribution methods!
Key features include being able to easily upload and preview your artwork, view your drop progress, and choose how you want to distribute your POAP.

Browse Past POAPs
With POAP Drops, issuers can view their entire drop history; feel the nostalgia as you scroll through the important moments you commemorated with a POAP!
While POAP collectors have always been able to view their collections, we figured it was about time for issuers to have this same experience. If you have created POAPs in the past, log in with the same email and your entire history will magically appear.

Managing Existing POAPs
We all make mistakes. And while we hope to learn from our mistakes, that doesn't necessarily mean we want to remember them forever. There will be times when you want to edit an existing POAP drop, change the distribution method, or perhaps just request more POAPs because there are more eager collectors than you initially anticipated.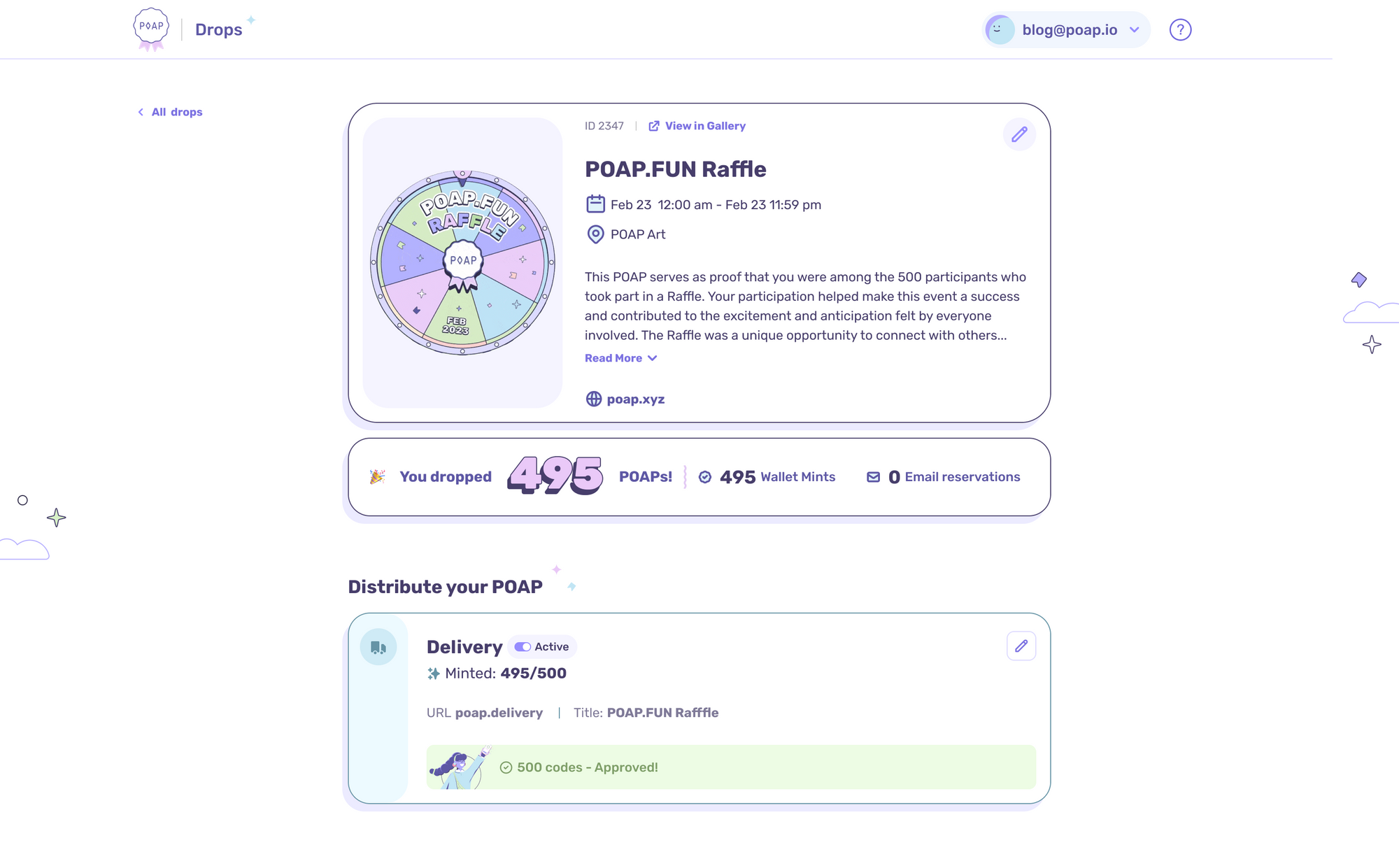 No mandatory edit codes to access a drop, and no digging through past emails. All the info you need to further customize or update your drop is in your POAP Drops dashboard.

Make Life Remarkable with POAP
A life well lived cherishes each precious moment; commemorating these moments with POAPs gives you something to cherish forever.
As the famous quote goes, "Life is not measured by the number of breaths we take, but by the POAPs that take our breath away."
Do you have a wedding coming up, an important milestone in your community, or maybe the finish line of a big project in your sights? Head over to the all-new POAP Drops interface to celebrate with a POAP!