A Letter to the POAP Community
Celebrating you, our community.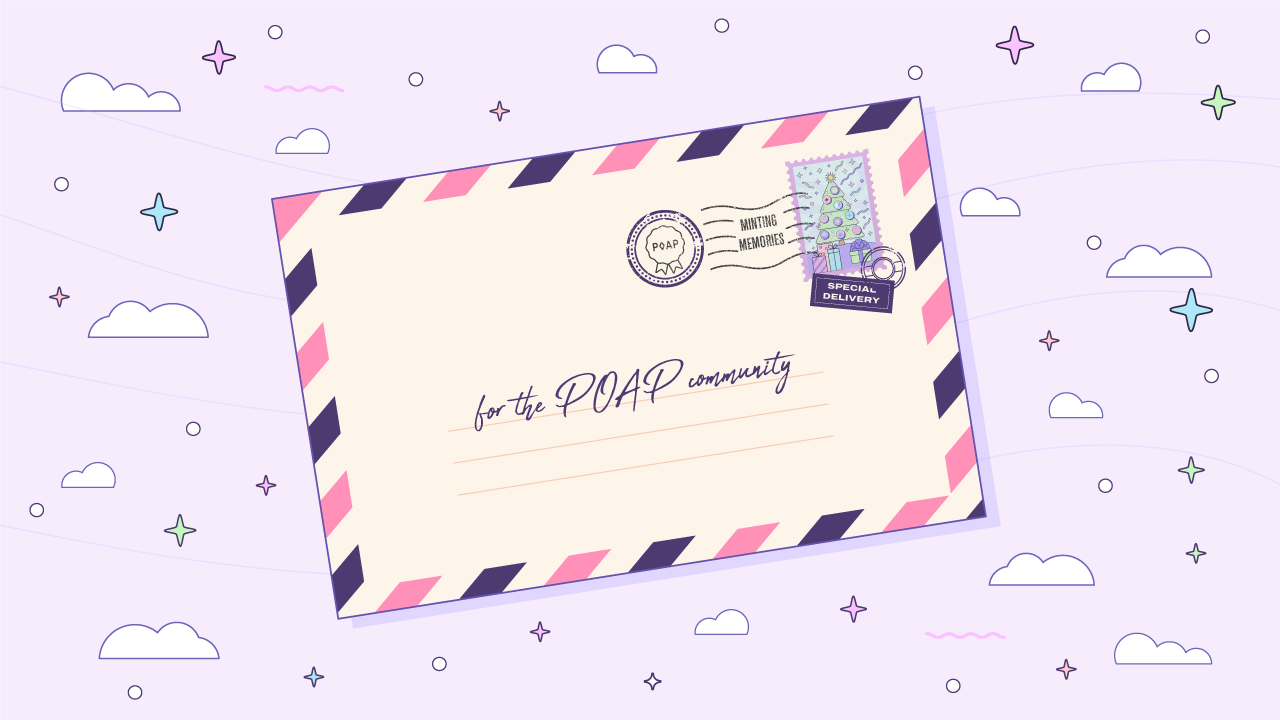 Dear POAP,
2022 was a crazy year.
POAP grew up, down, and sideways in our quest to create an ecosystem for the preservation of memories. Along the road, we've seen challenges and victories, shared laughs and sad moments, and celebrated many "firsts" as well as a few "lasts." In the spirit of preserving the memories we share with all of you, we're proud to present a non-exhaustive (but pretty comprehensive) summary of where we've been, and talk about where we're going next.
Highlights of 2022
Every POAP is special, but some represent landmark moments. Others are Schelling points that spark the creation of hundreds of other memories, and the mementos that go with them.
It was a pleasure meeting all of you around the world, from Denver to Amsterdam, Berlin, Bogota, and Miami. Over several weeks throughout the calendar year, we saw the volume of POAPs minted jump as conference-goers everywhere used the protocol to mark meeting, dining, dancing, hacking, and the other moments that happen when communities get together.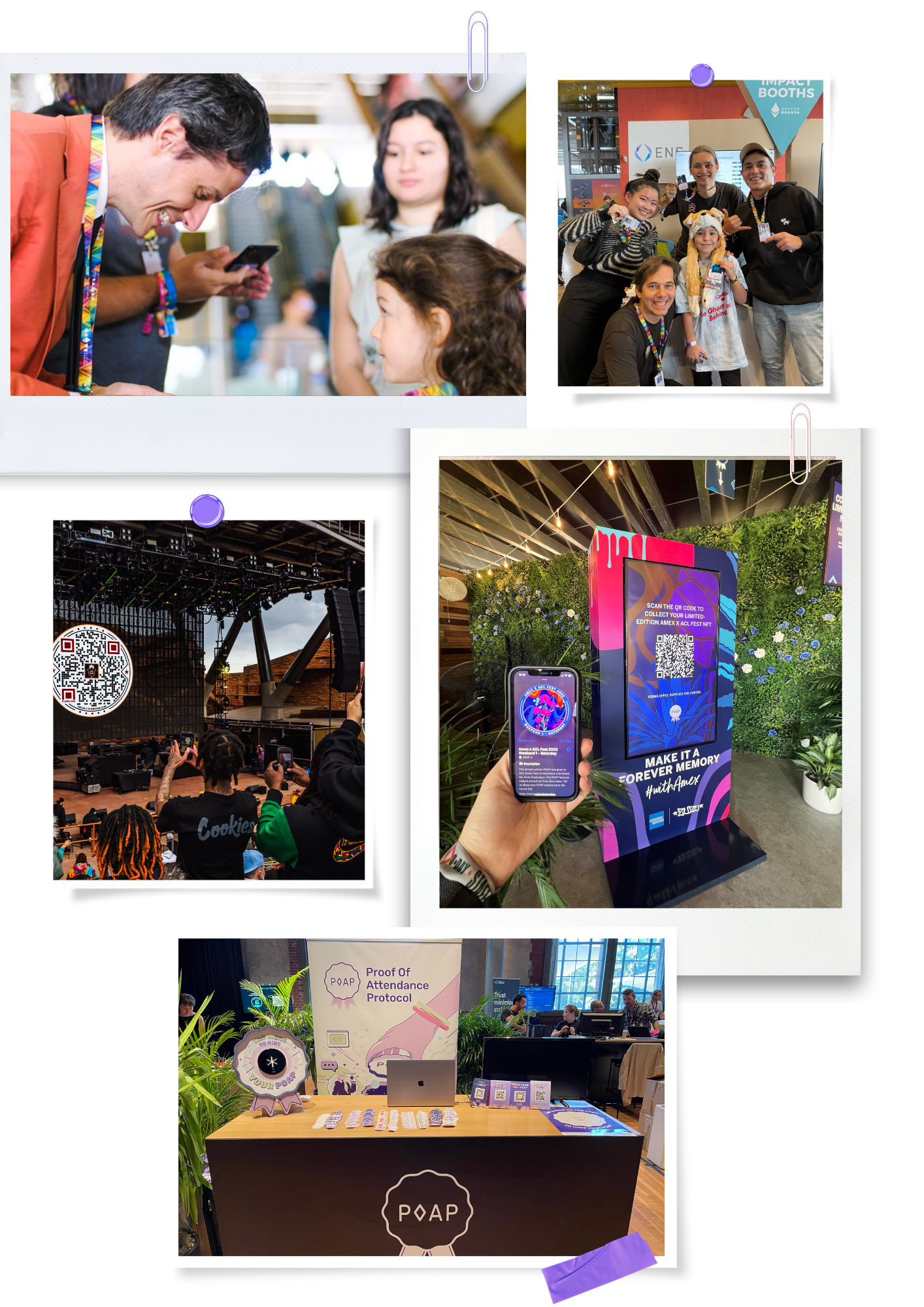 We were delighted to share our vision with the greater Ethereum community, and see the enthusiasm come back to us. POAP showed up at the Merge (where POAP sales raised over $150k for Ethereum core developers, and an additional $30k for supporting communities), at ENS DAO's first birthday, and at other historically relevant milestones in these early days of the Ethereum ecosystem.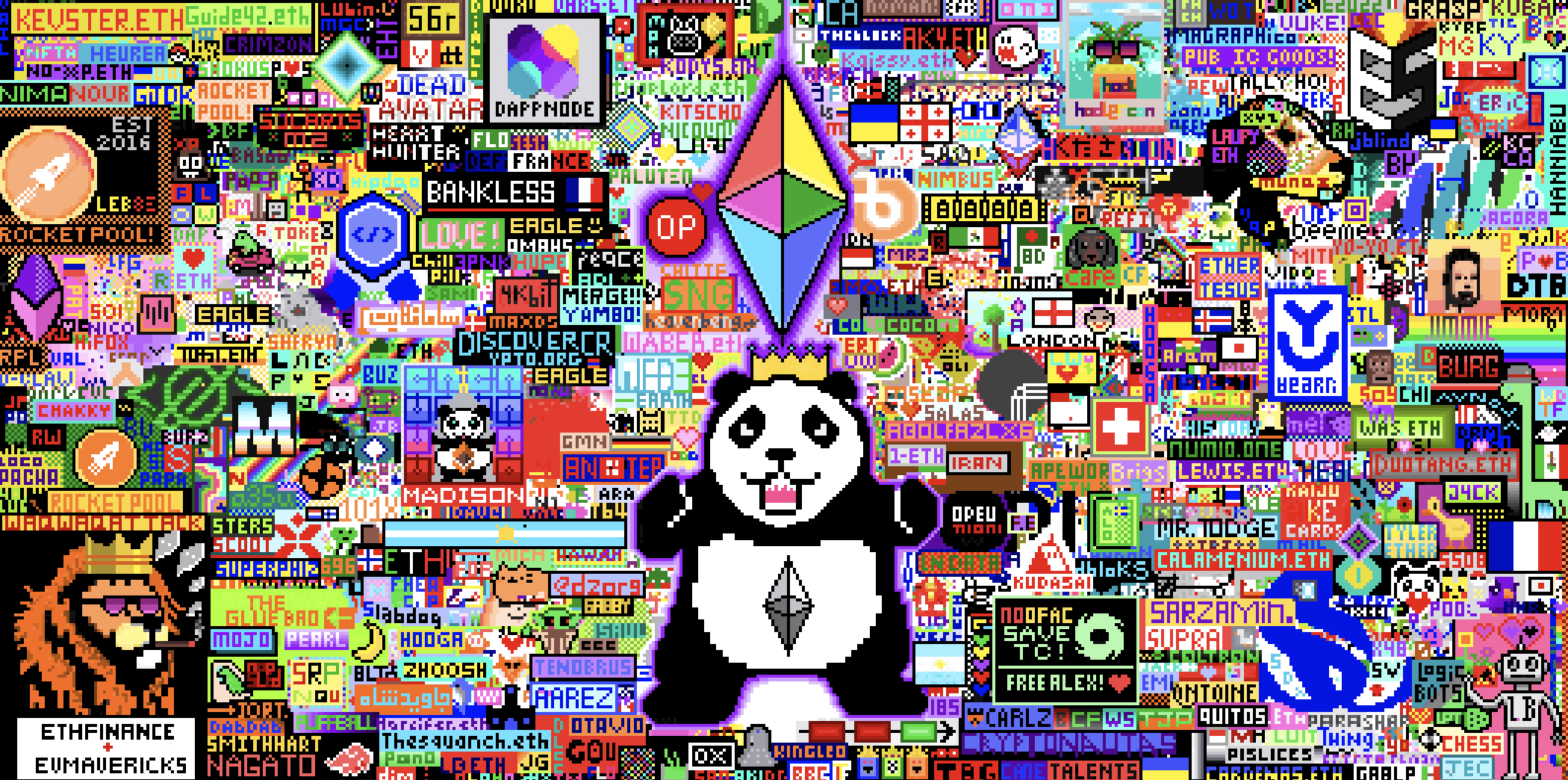 This year, POAP was the platform of choice for innovators across Web3. After Gmoney pioneered POAP as a tool for connecting with his strongest supporters, other creators followed suit, ensuring that early fans are rewarded forever. Reputable DAOs have used POAP for everything from onboarding to long-term contributor engagement, while platforms like SuperRare pushed boundaries in the art world by giving top collectors precious collectibles made in collaboration with today's top crypto artists. These experiments by Web3's vanguard are the tip of the iceberg in POAP utility, and we're excited to see others emerge in our ecosystem.
We're also watching POAP flourish at the frontier of Web3 and mainstream culture. This year alone, we've seen POAP Drops by the biggest names across sports, music, fashion, auto, entertainment, tech, media, and consumer goods. Slowly but steadily, POAP has become the point of introduction for Web3 technologies in the mainstream.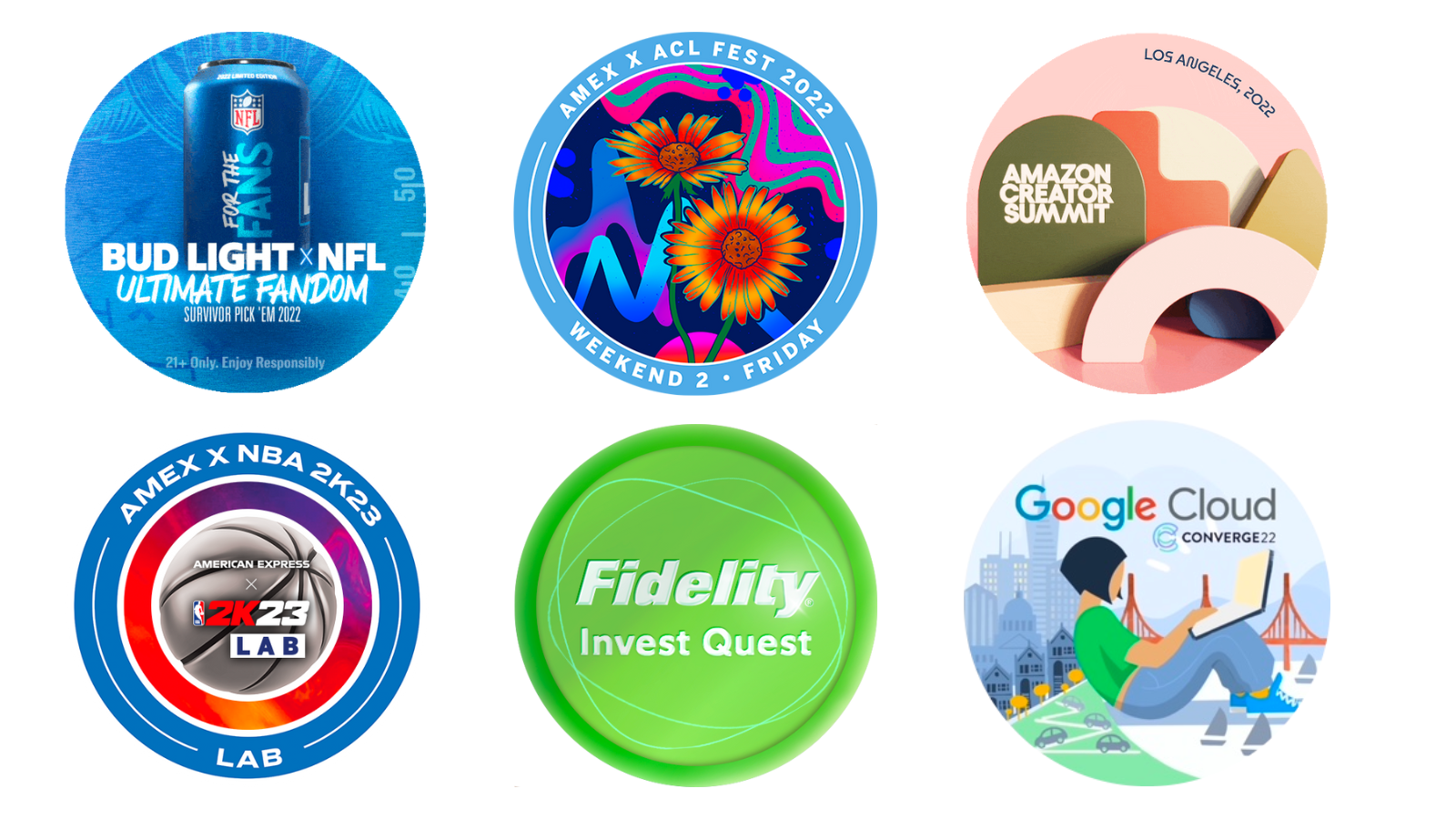 POAP is growing
Today, the POAP ecosystem is home to nearly 100,000 unique memories (drops), over 1,000,000 collectors, and over 6,000,000 POAPs minted. Most of this growth happened in the past year, with communities large and small choosing to use POAP to mark moments they hold dear.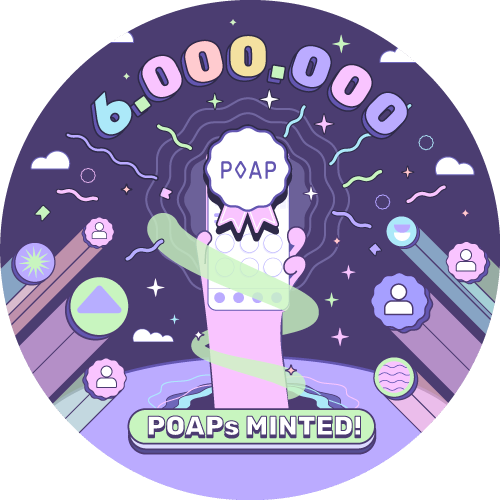 In the process, we also developed clarity on our mission to be the best place for people to make collectibles from cherished memories. The POAP Curation Body was spun up in early 2022 to execute against this mission, and has implemented changes to keep the network healthy even through fast growth. We're proud to join you all in reimagining the creation of human history as a collective enterprise.
As the standards for aligned usage of POAP become clearer, and the tools for distributing safely become better, we're looking forward to seeing more Drops celebrating precious moments, fantastic achievements, collective learning, and authentic connections in 2023.
In addition to hosting a diverse population of memories, creators, and communities, POAP is host to over 200 applications that use the network to find users and create value for customers.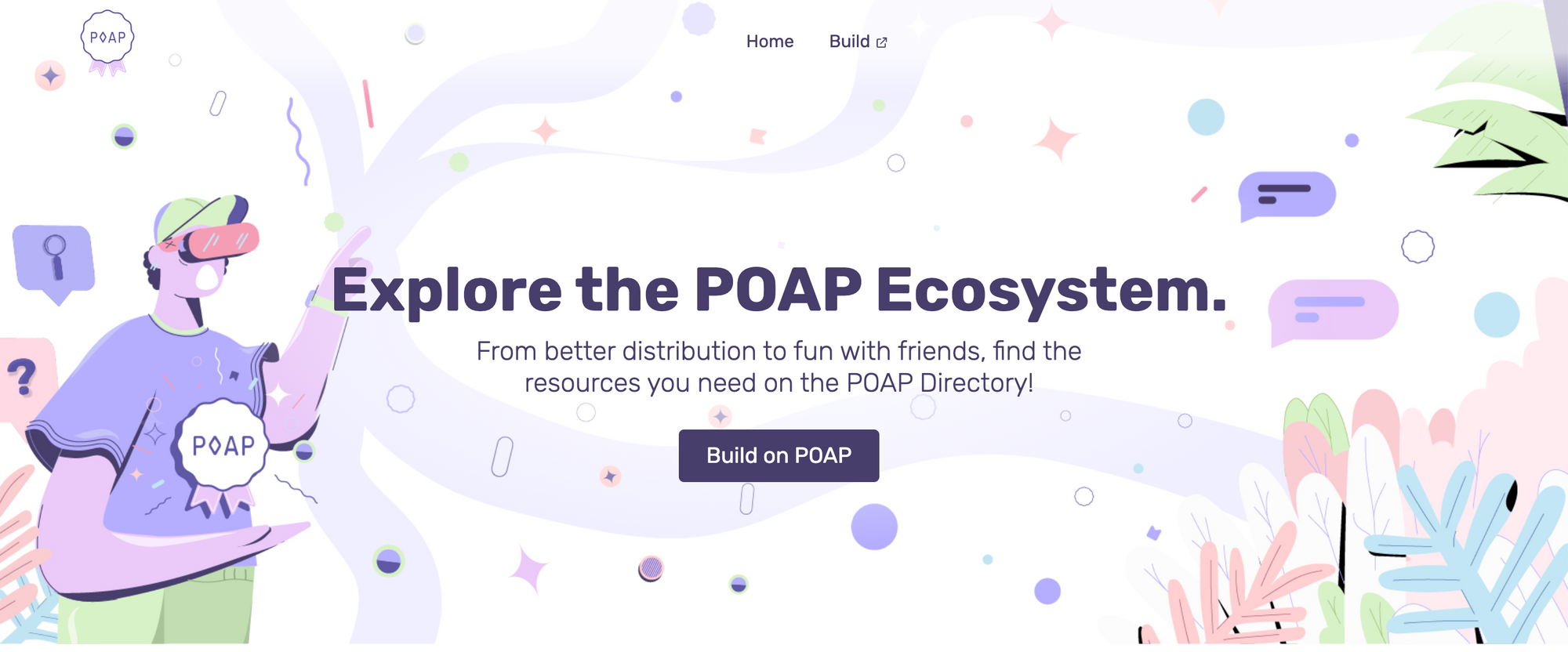 A few favorites built by the community:
Tokenproof, for POAP-gated events and POAP drops at your parties
IYK, for best-in-class POAP distribution IRL
GitPOAP, for issuing POAPs that belong on resumes
Revv, for multimodal distribution across Twitch, Youtube, and various other platforms
And, of course, we integrated with major wallet providers, including Rainbow, Coinbase Wallet, Zerion, Tally, and others. For an overview of integrations live on POAP today, visit POAP Directory.
From community infrastructure to prototyping fun new ways to drop POAPs and developing some projects in stealth, we also spent this year building alongside all of you.
A few of our favorites:
The POAP Community Discourse
POAP Kiosk, allowing issuers to easily drop at events IRL via QR code
POAP Checkout, a tool for communities to sell POAPs for direct funding
POAP Moments, powered by Welook, for collectors to share their favorite moments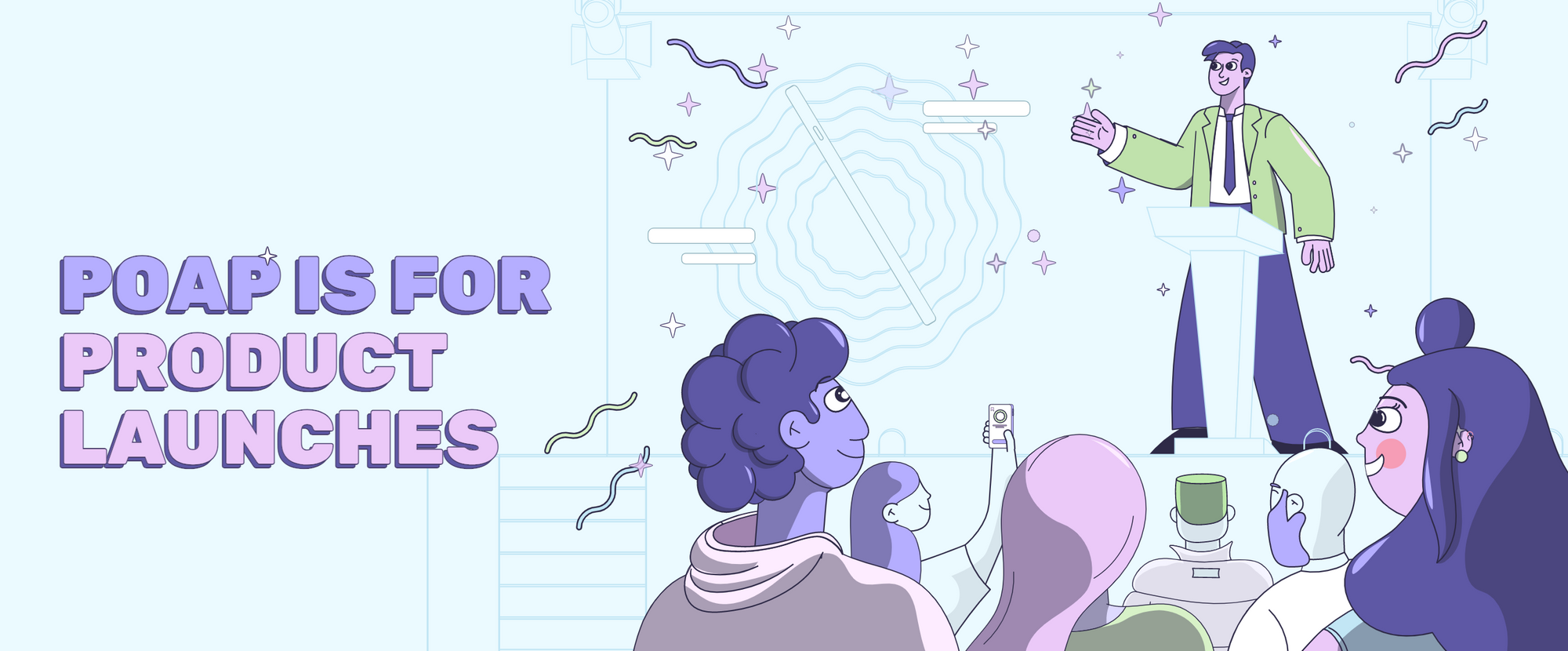 Last but not least, we kicked off the year with our new website and blog. Going forward, the website will be the beginning of the road and single hub for all things POAP.
On deck for 2023
This year we expect experiments to begin bearing fruit, with capabilities only possible thanks to blockchain technology. We're giddy to share upgrades and new products across the experience stack for POAP issuers, collectors, and builders alike.
We'd like to express our profound gratitude to everyone who helped POAP along this journey. None of it would have been possible without the support of each and every person who shares the POAP vision. In that spirit, we want to hear about your wins: what went well, what will go better next time, and how can we support you better?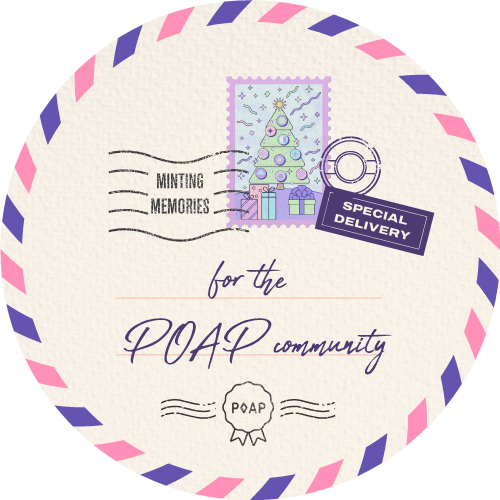 Come tell us on Discourse! We're reflecting on another year minting soulbound tokens and would love to have you join us.